PCB Assembling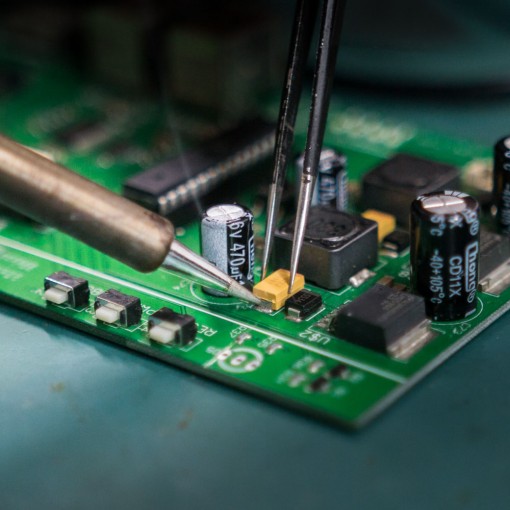 Download:

PCBA Position Chart Rule for Smart-Prototyping.pdf
Eagle output coordinate data.zip
Introduction:
You need a few PCBs assembled but have no time, not the skills or not the equipment to assemble 0402, fine pitch ICs or BGAs, or the quantity is just too big?
Then let us assemble the PCBs for you. Professional and reliable. Manual or automated.

How it works:
Send us all necessary PCBs, solder paste stencils and parts or all relevant information about it if you want only a quotation first.
Send us the BOM as an Excel, CSV or OpenOffice table with all clear defined part identifiers to scm@smart-prototyping.com. To speed up quotation procedure, we recommend you download our BOM format above and fill in your required components info accordingly.

If some identifiers on the PCBs are missing send us also a PDF with the layout and all identifiers which are necessary for assembling. Take especially care that the polarity is clearly defined where ever necessary.
We will send you a quotation for the whole assembling which you can confirm.
We will assemble the PCB for you.
Choose what kind of testing you want to have directly after assembling and what tests you want after flashing the firmware (please check PCB Testing). We do visual inspection after PCB Assembly. We recommend to do Power-On Test or Functional Test (according to your requirements) to ensure the quality. For Power-On Test, input voltage, expected current and expected result need to be provided by you.

Send us everything what we need to scm@smart-prototyping.com so that we can prepare you a quotation. For AOI and X-Ray tests or higher quantities ask us for a discount. Also let us know if you want to combine this service with other services.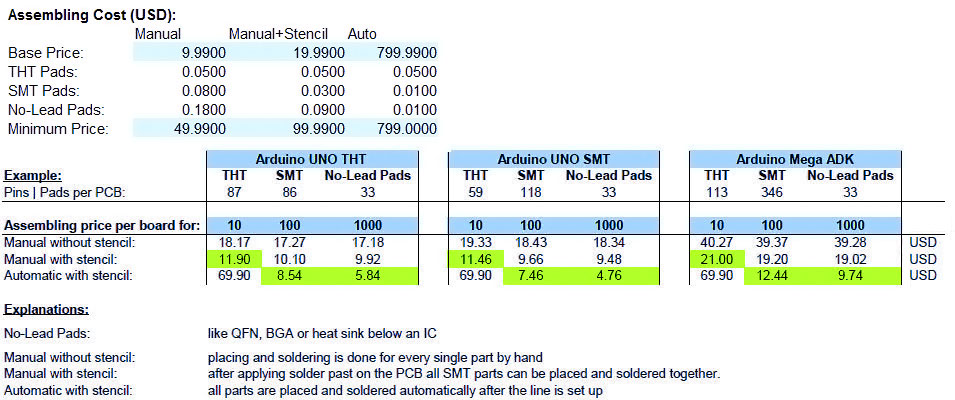 Combinations:
Combine this PCB assembling service with our other electrical prototyping services to a turnkey solution:

Notes:
Price: We are working in the moment on an automated price calculation directly on the website. We will make it available as soon as possible. Please kindly note that Double-Sided PCBA, 0201 package, FPCA,X-Ray test for BGA will increase cost. More details will be shown in our detailed quotations.