NRF51822 M1 bluetooth 4.0/4.1 module 100m range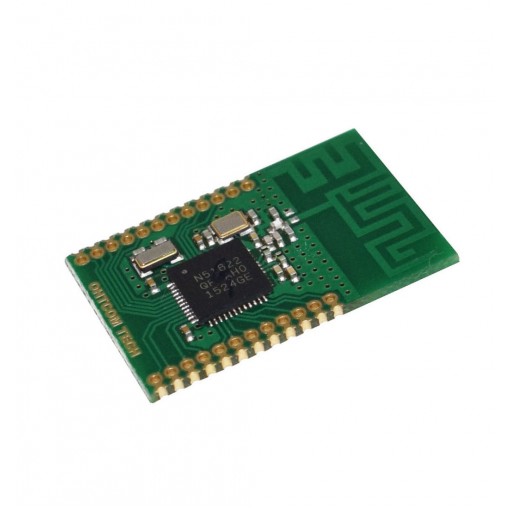 Description:
This NRF58122 M1 bluetooth module used 1.27mm THT holes and castle holes to breakout the pins, the dimension is only 25.5 x 17.0mm, which is very small, but also you can test it on breadboard, or solder it on your board. The antenna impedance is tested well, the signal can reach to 100m in out door.
Note: this module have not programmed, only hardware module, you need to program it by yourself, please make sure you can use this NRF58122module before you buy it.
Features:
IC: NRF58122
Dimension: 25.5 x 17.0mm
Breakout pins: 24 pins, including 20 GPIO pins, 6 ADC pins (P1- P6)

Breakout THT holes: 1.27 mm
castle/half holes: Yes
Signal range: 100m
Pin map: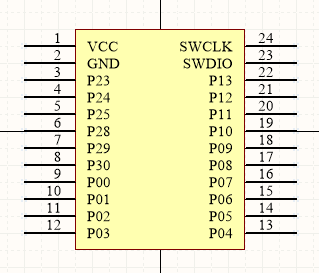 Datasheet: