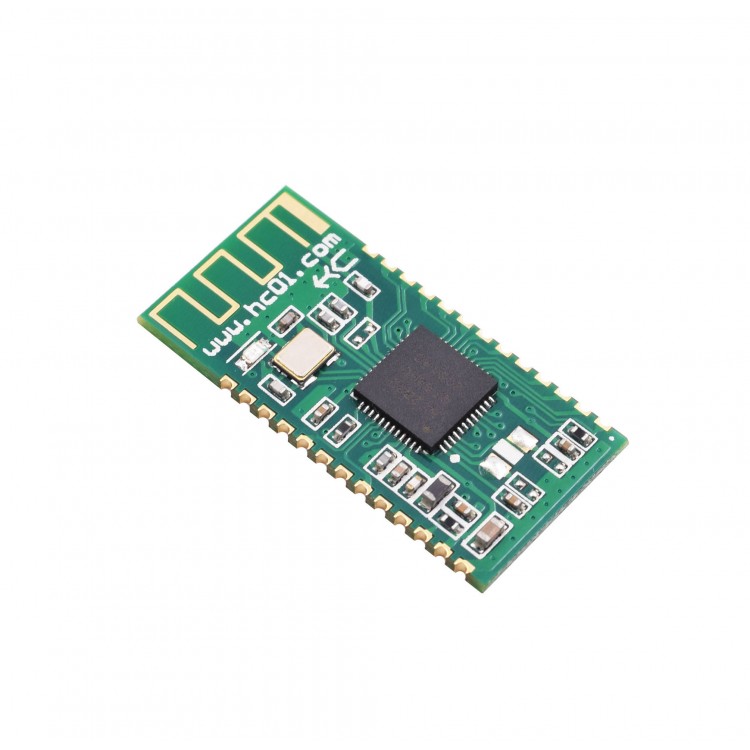 Description:

This HC-42 module is a nrf52832 based bluetooth module. With a small size and cheap price, it is very easy to embed this module into many projects that require bluetooth. It also breakout pins from nrf52832 so you can use it as a MCU to control other devices without adding additional MCU.

The module's setting can be re-configured by AT command.

The module uses half-holes design to breakout, so it is very convenient for both prototype and mass production.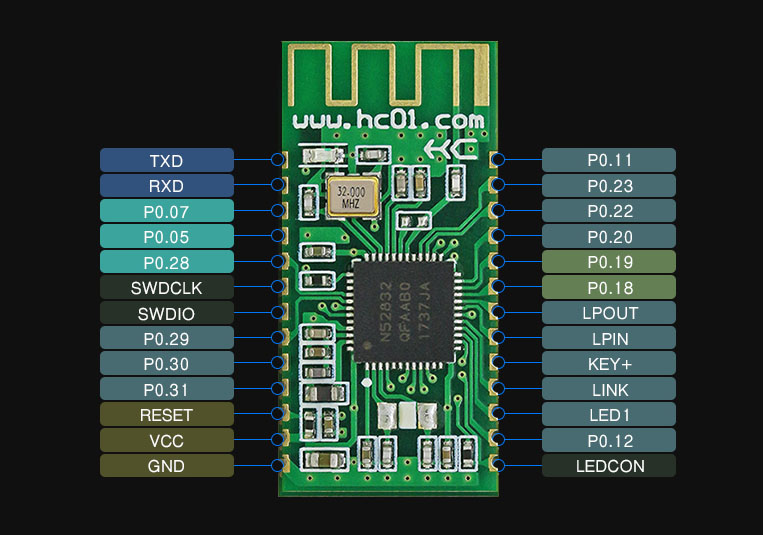 Operation Frequency: 2.4GHz
Operation Voltage: 1.8 - 3.6V
Transmitting Power: -40 ~ 4dBm
Reference Range: 40m/ 2Mbps (Bluetooth 5.0)
Antenna Interface: On-board PCB Antenna
No-load Current: 0.3μA
Receiving Sensitivity: -96dBm@1Mbps
Dimensions: 26.9 × 13 × 2.0mm
Weight: 0.9g


Links:
HC-42 Bluetooth Module (BLE5.0, nrf52832) (102040)