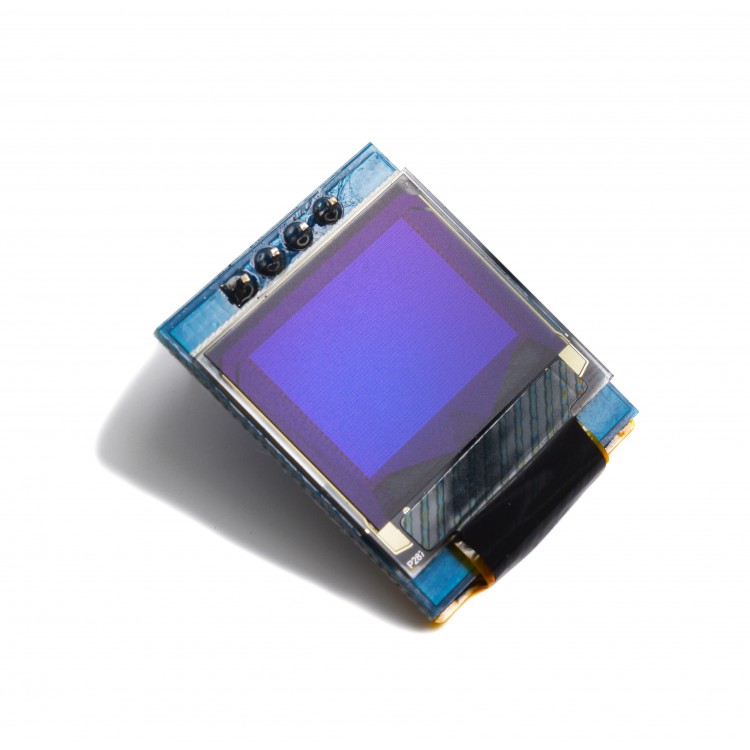 Description
This is another tiny OLED display that has 64x48 pixels resolution, with SSD1306 display IC. The module has two interface options (I2C and SPI) and two display color options (blue and white) to choose. It is very suitable for wearable devices and can be embedded easily into your project.
Specifications
Display Size: 0.66 inch
Dimension: 19.0x23.6 mm
Display Driver IC: SSD1306
Resolution: 64x48
Interface: I2C or SPI (Optional)

Operating Voltage: 3.3-5V
Display color: White or Blue (Optional)

Links
OLED Display (0.66 in, 64x48, I2C/SPI) (101855)
This is another one of our mini displays at only 0.66 inches (19 x 24 mm). It's another great one for wearables or low power consumption projects.