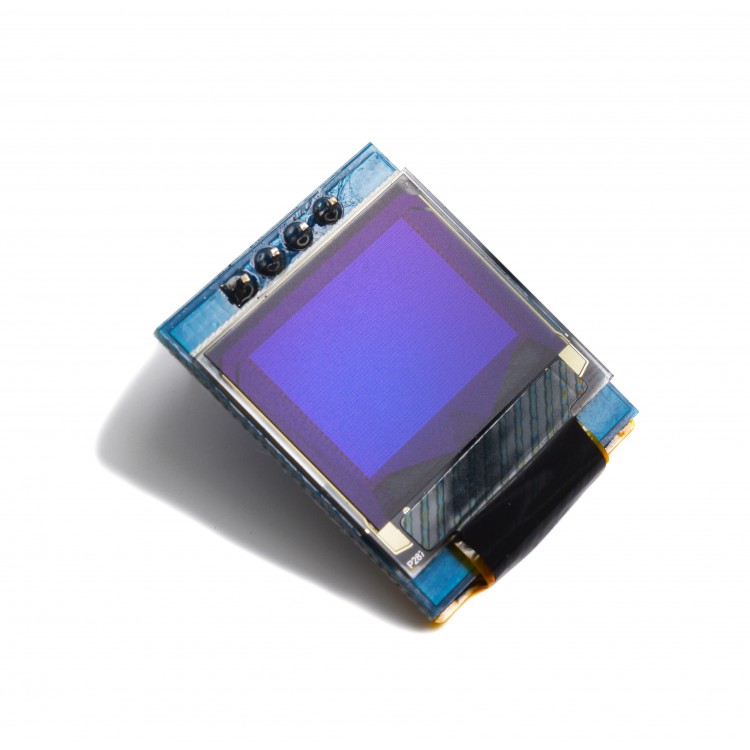 Description
Slightly larger than our 15 x16 mm display, this nearly as small OLED display clocks in at 19 x 24 mm. In addition to it's larger size, it also comes with a higher resolution with 64 x 48 pixels. This is a monochromatic display which will display text in white.
It comes pre-attached to its own breakout board with the pin map on the back. With IIC communication pins, it's very easy to use. It contains the standard SDL and SCL. It's small size and OLED tech makes this display great for wearables or low power consumption projects and products.
Specifications
Display Size: 0.66 inch
Dimension: 19.0x23.6 mm
Display Driver IC: SSD1306
Resolution: 64x48
Port: IIC
Operating Voltage: 3.3-5V
Display color: White

Links
OLED Display (0.66 in, 64x48, IIC)
This is another one of our mini displays at only 0.66 inches (19 x 24 mm). It's another great one for wearables or low power consumption projects.