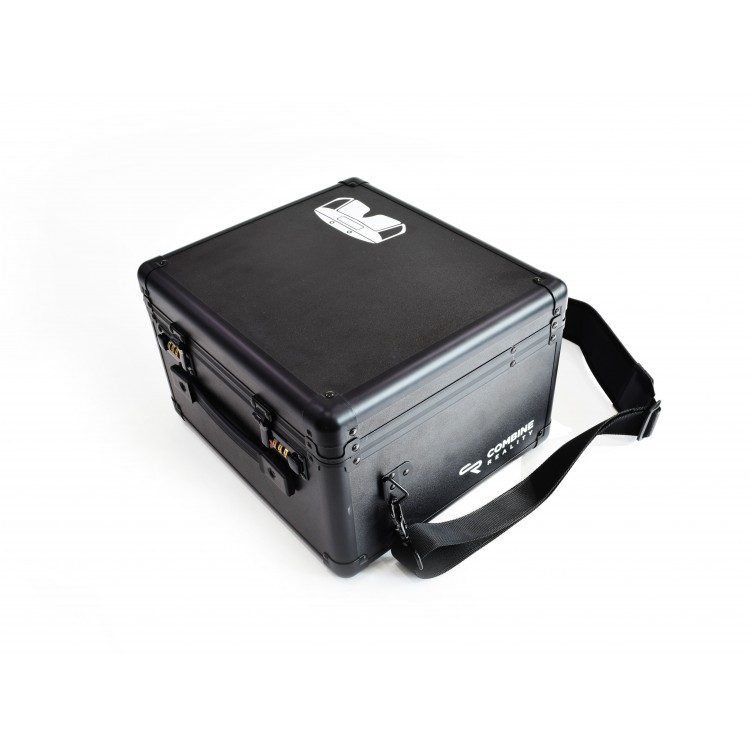 The Deck X carrying case is smaller, just like the headset, and comes with an adjustable shoulder strap. We've chosen the strap material and quality carefully so that it won't hurt your shoulder!
Our Project North Star carrying case is made of high quality MDF with fireproof & waterproof coating. The inside is layered with enough padding around the sides, edges, and headset space to protect your kit from bumps and scratches; with a dedicated space for a mini PC to accommodate a wearable kit. Two briefcase locks have also been added for extra security.
We've also put a little bit of branding on the outside of the case, just so that people will know you're carrying a commercial product and not something deadly. Seriously, this case looks that badass.
Product details:
Dimensions: 32 x 28 x 20 cm
Weight: 2.15 kg
Material: MDF with fireproof & waterproof coating, Aluminum frame, and Iron hardware
If you have any questions or requests, please contact us.
--
Useful Links
This Bill of Materials can be downloaded here: PDF. The BOM can also be accessed here in a Google Spreadsheet.
Deck X Rugged Carrying Case (32x28x20cm) (with Shoulder Strap) (102032)