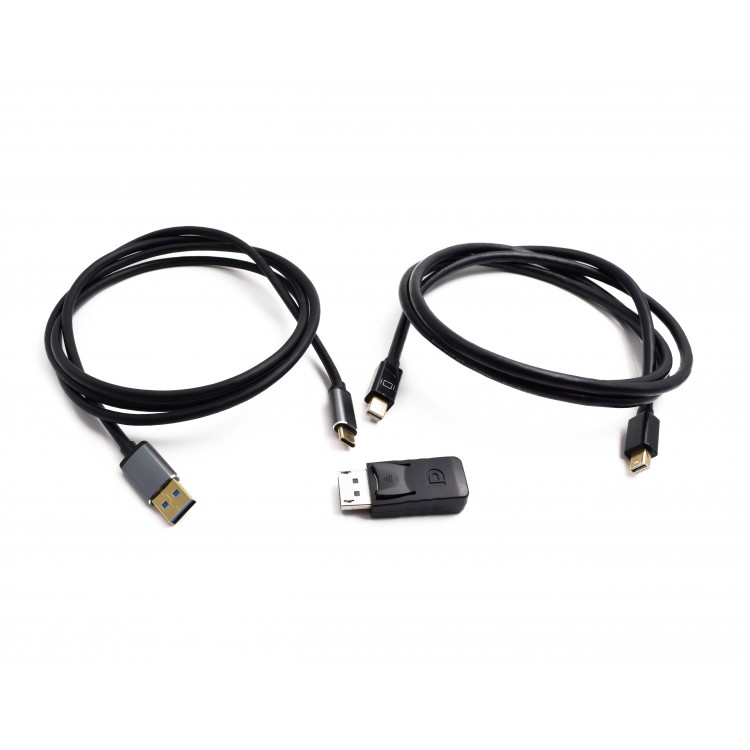 You can get cheap and good quality cables from eBay, Amazon or local electronic shops, but not all of them will work with the currently-available Project North Star electronics. Since the electronics are open source and haven't been through certifications, high signal integrity on the DisplayPort cable and low resistance on the USB cable are key to building a reliable headset.
We've sourced and tested many cables and are offering the best performers to you!
This cable bundle consists of:
Mini DP to Mini DP Cable available in 1.5m (5ft) and 3m (10ft)
Male DP to Female Mini DP Adapter
USB 3.1 Male A to Male C available in 1.5m (5ft) and 3m (10ft)
If you have any questions or requests, please contact us.
--

Useful Links
This headset kit requires a certain level of technical expertise. Please consult these technical resources before purchasing:
This Bill of Materials can be downloaded here: PDF. The BOM can also be accessed here in a Google Spreadsheet.
North Star Cables Bundle (102024)