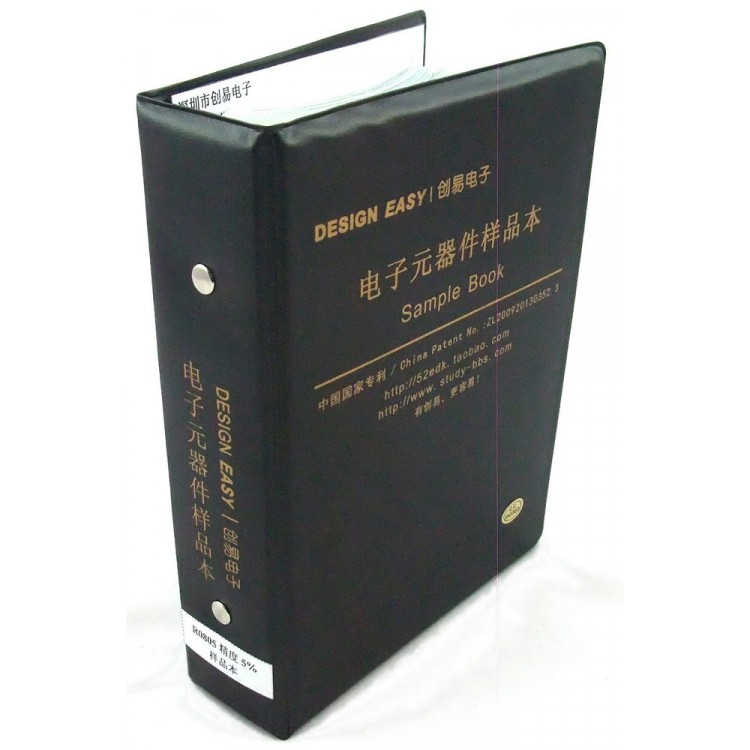 Introduction:
SMD book R0805 + SMD book C0805
A useful book with all SMD resistor /capacitor values you might ever need in your lab.
8500 high quality resistors from the Taiwanese company Yageo will match all your needs.
Perfect for everyone who is making prototypes, electronic projects or small production.
See the related products for other SMD books.
SMD book R0805 :
8850 high quality resistors
Package: 0805 (2.0x1.25mm)
Manufacturer: Yageo (Taiwan)
Series: RC0805 JR-07
Accuracy: 5%
RoHS compliant
177 different values between 0 and 20MOhm, each 48-50 parts
a practical and rugged book for storing and finding exactly the value you need
SMD book C0805:
4600 high quality capacitors
Package: 0805 (2.0x1.25mm)
Manufacturer: Murata (Japan)
Series: GRM21 0805
RoHS compliant
92 different values between 0.5pF and 10uF, each 48-50 parts
a practical and rugged book for storing and finding exactly the value you need
SMD book R0805 + C0805 (SP-80012)