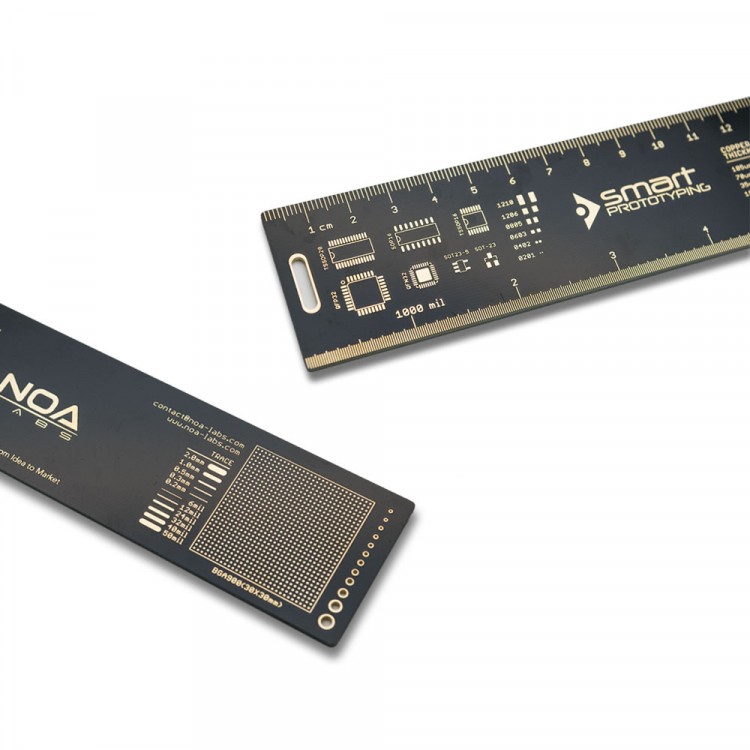 Description:
This is our brand new version of the popular PCB ruler. All the copper is fully covered by ENIG surface finishing. May this PCB ruler bring you some design spark. The PCB ruler's dimension is 18.5x40mm.

Features:
Two length units, mm and mil
Black solder mask and ENIG surface finish
Different via holes from 0.35mm to 2.5mm and maximum current marked.

Trace space from 0.5mm to 2.54mm
Trace (pad) width from 6mils to 50mils
Packages: 0201, 0402, 0603, 0805, 1206, SOT-23, SOT23-5, SOP16, TSS0P16, QFN32, QFP32, TSSOP28, BGA
Technical Support and Customize:

If you want to customize your own PCB ruler with your logo and information, please contact us.

PCB Ruler (SP-80003)