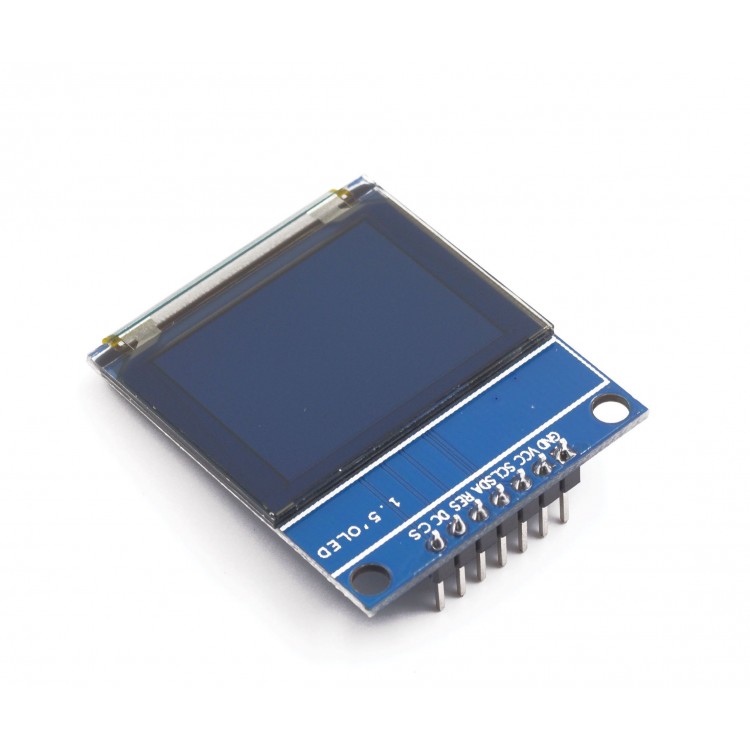 Description
OLED is great because of its low power demand, but white and black OLED display is just a little boring. Which is why we handpicked only the most colorful OLED displays we could find. Not only does this display consume low amounts of power, it's also perfect for tiny projects. Just 1.27 inches, this 128 x 96-pixel 18-bit resolution display provides both a wide range of colors and some good contrast in a mini package.
This OLED uses the SSD1351 driver chip, which manages the display. You can get started easily and control the OLED display using Adafruit's display library which has extensive example code.

Specifications
Resolution: 128x96
Color: 262,144 Colors
Driver IC: SSD1351
Display Size: 1.27 inch
Module Dimension: 40.4x34.0 mm
Display Dimension: 27.2x33.9mm
Links
Color OLED Display (1.27 in, 128x96, SPI, 18-bit) (101846)
This 1.27" OLED screen has 18-bit 128 x 96 color resolution and uses the SSD1351 driver chip.