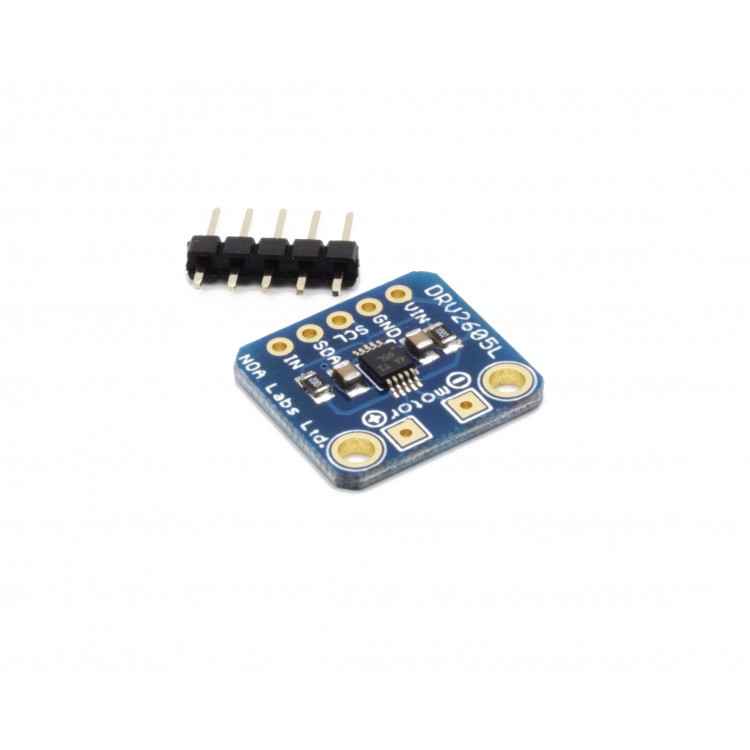 Description

This is a breakout board for DRV2605L haptic motor driver, it works with both 3V and 5V power/logic.
The DRV2605 from TI is a fancy little motor driver. Rather than controlling a stepper motor or DC motor, its designed specifically for controlling haptic motors - buzzers and vibration motors. Normally one would just turn those kinds of motors on and off, but this driver has the ability to have various effects when driving a vibe motor. For example, ramping the vibration level up and down, 'click' effects, different buzzer levels, or even having the vibration follow a musical/audio input.
This chip is controlled over I2C - after initialization, a 'string' of multiple effects can be strung together in the chips memory and then triggered to actuate in a row. The built in effects are much much nicer than just 'on' and 'off' and will make your haptic project way nicer feeling.
Dimension: 16.4 x 17.8 mm
Packing List
DRV2605L Haptic motor Driver x 1
1x5 pin male header x 1

Datasheet
Haptic Motor Driver DRV2605L (101802)