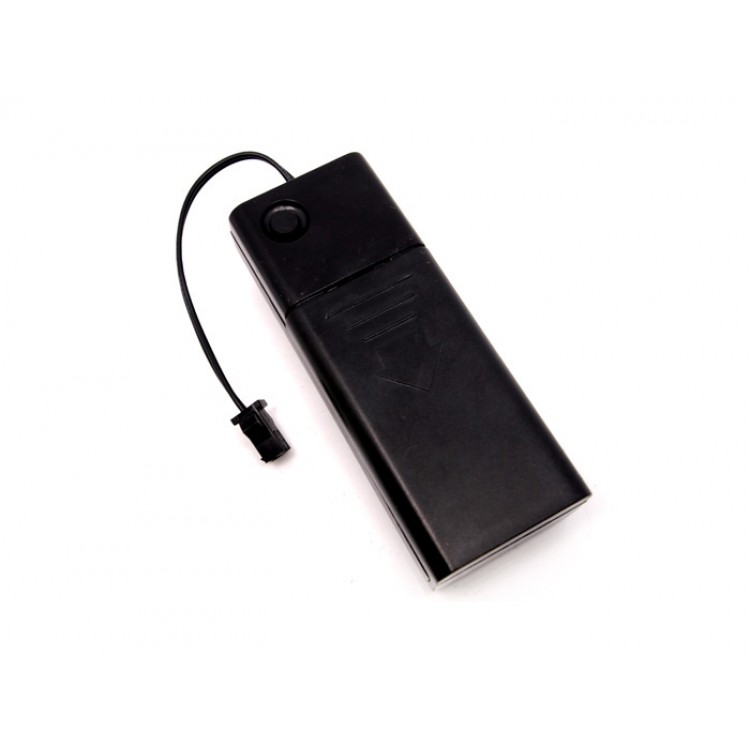 This is a small portable EL wire inverter. Powered by 2 AA batteries (not included). It can drive 1 to 5 meter of our high-brightness EL wire approximately 10 hours. There is a button for selecting steady/slow blink/fast blink/on/off modes. There's a removable cover on the back. Comes with a 2.5mm pitch female JST connector
To connect an EL wire to this, you'll need an EL wire with a male connector socket.
The EL inverter need a 'load' to work. Do not run the inverter less than 3 cm long of EL wire! If not, the inverter could be burned!
Almost all of the inverter has a slight sound in the 2000 Hz oscillation.
Dimensions
Size: 91mm x 34mm x 51mm
Weight (without batteries): 29g
Product picture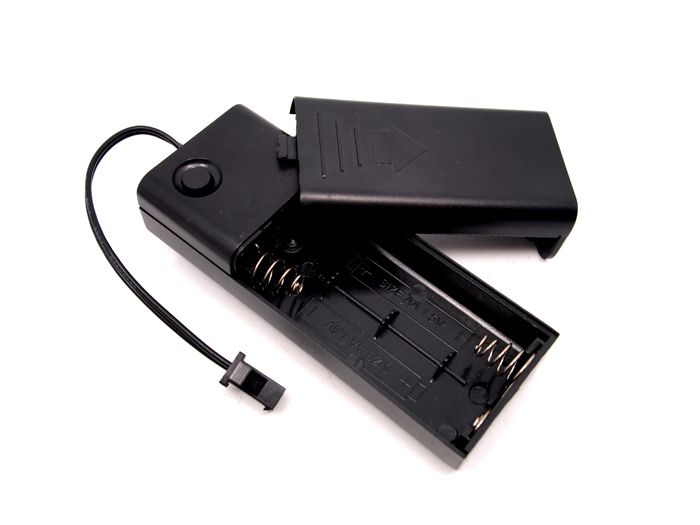 EL Driver (3V) (101213)