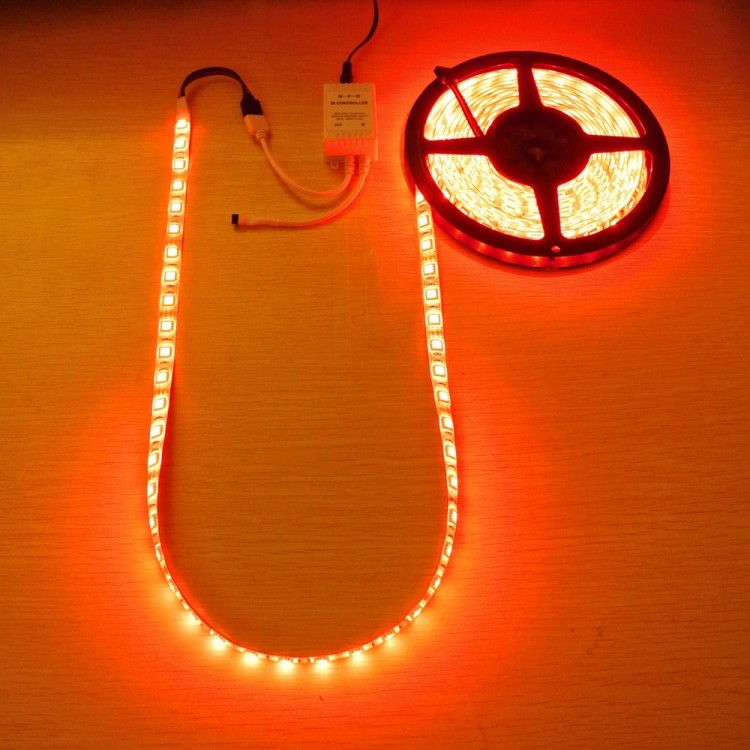 Introduction:
This 5m LED strip with 300 RGB LEDs provides every possible color combination. It can be operated using a single 12V source for discrete colors or an dedicated RGB controller for smooth color combinations or effects. It can be cut into shorter pieces or combined to longer strips, which makes it perfect for home use, interactive artwork or adding illumination to makerspaces, robots, cars or other machines and vehicles.
Features:
every color combination possible
bright
high quality
good price

Specifications:
Lenght: 5m
LEDs: 300 (60 LEDs per meter)
Voltage: 12V
Current: 1.4A (Red) 1.2A (Green), 1.1A (Blue)
LED Size: 5050
LED Connection: common anode
Self Adhesive: yes
Waterproofed: choose option above
You can find a compatible IR RGB Controller here, a 12V source here and other LED Strips here.
Package Content:
RGB LED Strip (5m, 12V, 300LEDs) (100618)