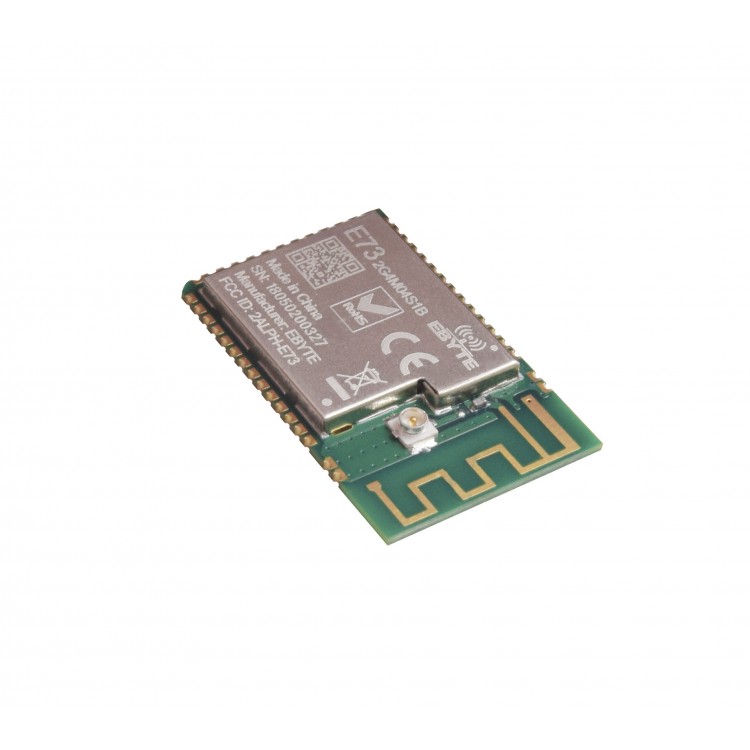 Description

This nrf52832 module is a small size and high quality BLE module. It has well designed PCB antenna and an IPX antenna connector on board. The module breakout almost all the pins of nrf52832, very easy to embed into any project.

Nrf52832 BLE module Pin map, download PDF version here.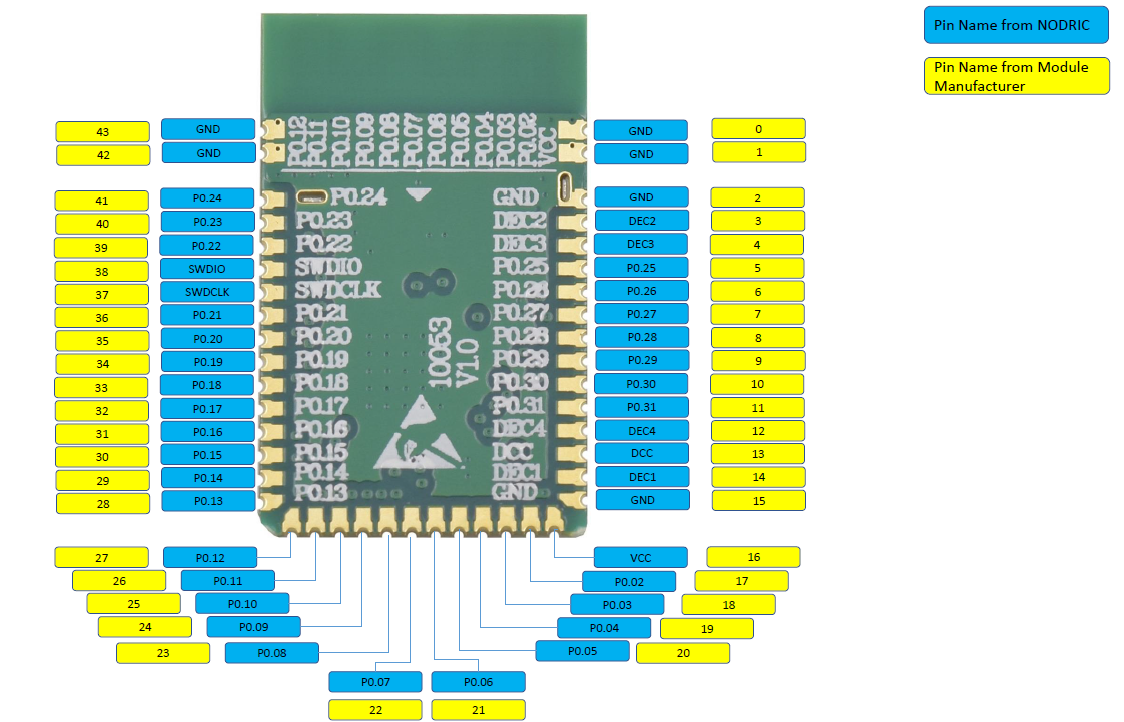 Specifications


Module number: E73-2G4M04S1B
Manufacturer: EBYTE
Bluetooth IC: nrf52832
Operation Voltage: 1.8 - 3.6 V, typical 3.3V
Transmitter Current: 13 - 15mA
Transmitting Power: 3.8 - 4.3dBm
Receiver Current: 4 - 6mA
No-load Current: 1 - 3uA
Recommend Frequency: 2379 - 2496MHz
Module dimension: 17.5 x 28.7 mm
Weight: 1.8g

Dimension: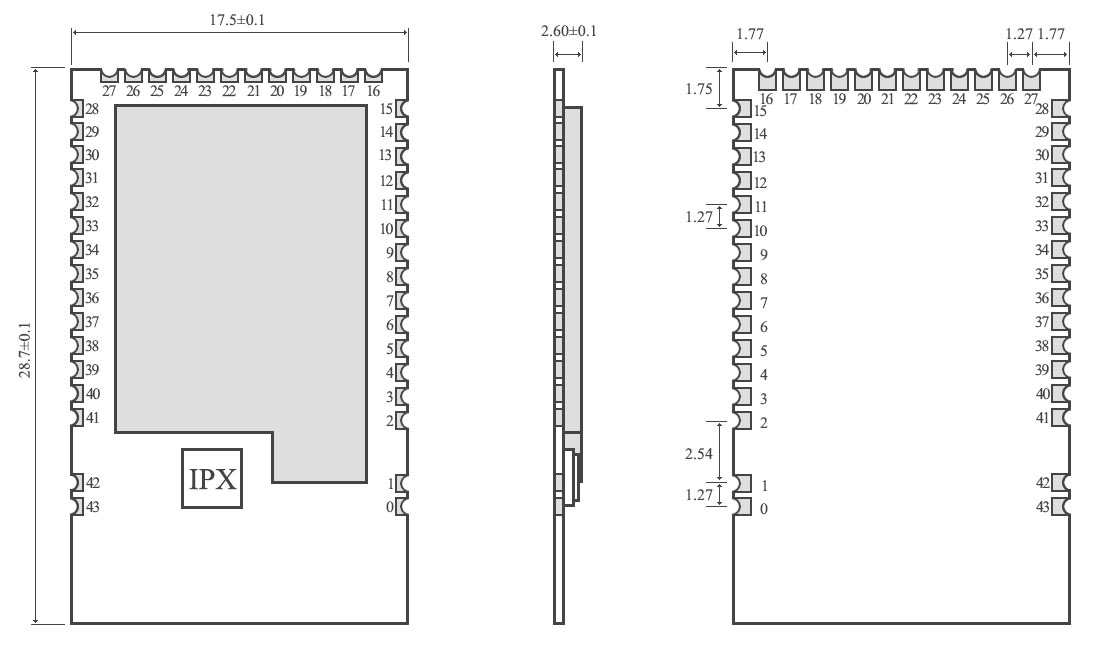 Changing antenna note: The module comes out with inductor soldered, which means it uses PCB antenna, change it to the other side if you use IPX antenna.





Links:

nrf52832 Bluetooth Module (CE, FCC, Half-Cut Hole) (101920)