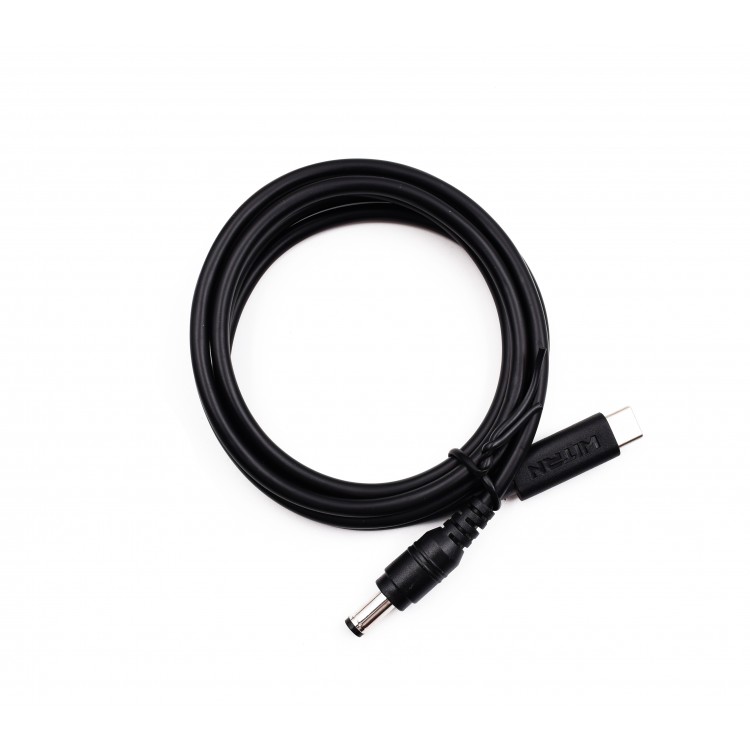 Description:
This is a fixed voltage PD trigger cable that can help you easily get a fixed output voltage from a PD charger. The cable USB C side can be connected to PD chargers, and on the 5.5 x 2.5mm male DC jack side is output.
The cable uses high quality wire (18AWG) inside so it can safely handle high power charging tasks, max. 5A, 20V. There are 9V, 12V, 15V and 20V version cables for you to pick.
Note:
This cable doesn't support encrypted charger for some laptops.
The cable has E-marker.
If your PD charger doesn't support certain output voltage, then the cable can only output a lower voltage your PD charger supported. For example, if PD charger only supports 20/ 9/ 5V output, a 15V trigger cable can only output 9V.
This trigger cable only support PD, it can't support QC2.0 or 3.0
This cable's output voltage is not 100% guaranteed as there are many different types of PD powers and chargers, different charging protocols, please test a sample with your device before buying lots of cables.
Specifications:
Cable length: 1m
Voltage: 9V, 12V, 15V, 20V (Optional)
Input: USB Type C
Output: 5.5 x 2.5mm DC jack (5.5 x 2.1mm DC jack compatible)
Cable Weight: 39.5g
PD2.0/3.0 USB Type C to DC Power Trigger Cable (102114)