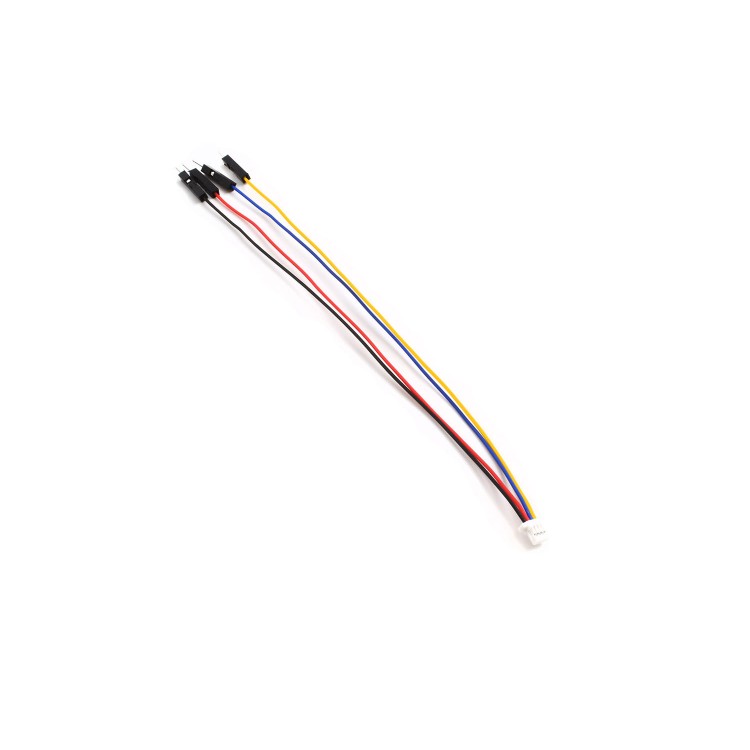 Description
These are 150mm long 4-conductor cables with 1mm JST terminations on one end and breadboard male-pins on the other. They're designed for the Qwiic connect system and are compatible with Sparkfun's Qwiic modules and components.
This group of cables will connect components equipped with Qwiic connectors to either a breadboard or Arduino-based device. The Qwiic connecter has a 1mm pitch and the male will fit into the standard 0.1" connector. 10 pcs. are included.
All Qwiic cables follow this color scheme and pin arrangement:
The Qwiic system is an ecosystem of I2C sensors, cables, actuators, and shields that quicken prototyping and decreases the errors that arise from incorrect connections. All devices in the Qwiic ecosystem are equipped with a common 1mm pitch, 4-pin JST connector.
Qwiic to Breadboard Male Header Cable (10pcs, 150mm) (101834)
Have you tried the Qwiic ecosystem yet? This is a handy pack of 10, 150mm long cables that will connect up your Qwiic compatible modules, actuators, sensors, and components to Arduino-based modules and breadboards.