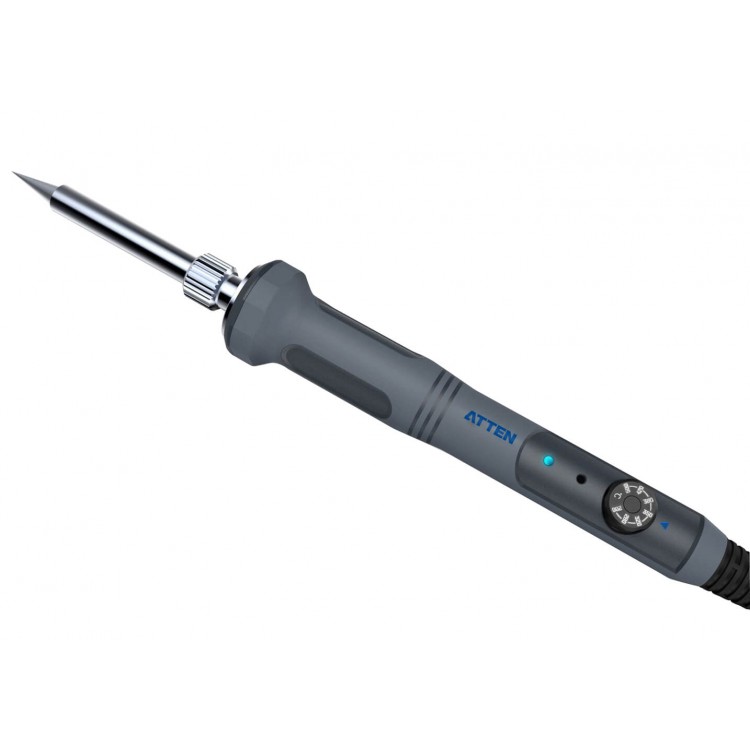 Description:
Heating element and sensor is designed with PTC ceramic material to obtain fast heating-up, thermal recovery and accurate temperature control.
High efficiency of heating to reduce energy consumption.
Temperature Up to 500°C make it versatile.
Light, slender and ergonomic designed hand piece for easier work.
Heat and fire resistant hand piece for longer work.
Grounded power cord and ESD safe design to minimize damage to user and sensitive electronic components.
Portable design for different outdoor/indoor workplace.
Compatible with general 900M soldering tip to save more.
Manual temperature calibration and dual temperature units for make it versatile.
Specifications:
Power consumption: 50W
Input voltage: AC (100V/110V/120V||220V/230V/240V) 50/60Hz(Optional)
Temperature range: 200°C?500°C(392°F~932°F)
Temperature stability: ±2°C(still air, no load)
Temperature accuracy: ±10°C
Tip to ground impedance: <2 OHM
Tip to ground potential: <2mV
Setting manner: knob control
Heater: quad-wire ceramic heating element
Hand piece length: 245mm
Net weight: 200g
Operative tips: 900M series tips
Package list:
Iron: 1 Unit
Iron holder: 1 PCS
Manual: 1 copy
Datasheet:
Soldering Iron SA-50 (10400016)