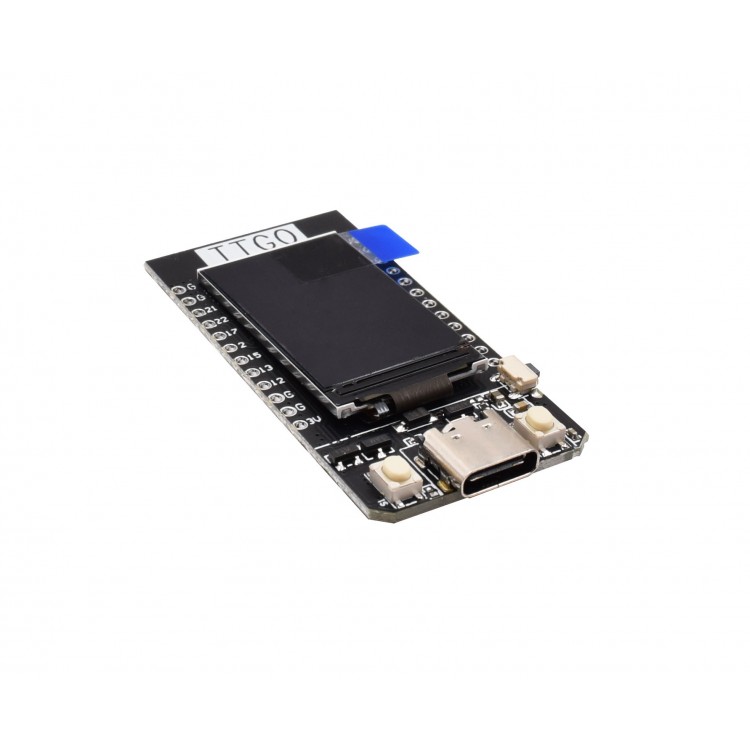 Description:

The TTGO T-Display is a development board based on the ESP32 that includes a 1.14 inch color display. So on this small board it has Wifi, Bluetooth, MCU, Display. If you want to start an IoT project, this is a good one to start with.

The OLED display on board is a 135x240 pixels TFT IPS display based on ST7789 driver IC, and connects to ESP32's SPI interface. On its back side you can connect a li battery as a power supply.

Note that its USB port is USB Type C for programming, the USB to TTL chip is CP2104.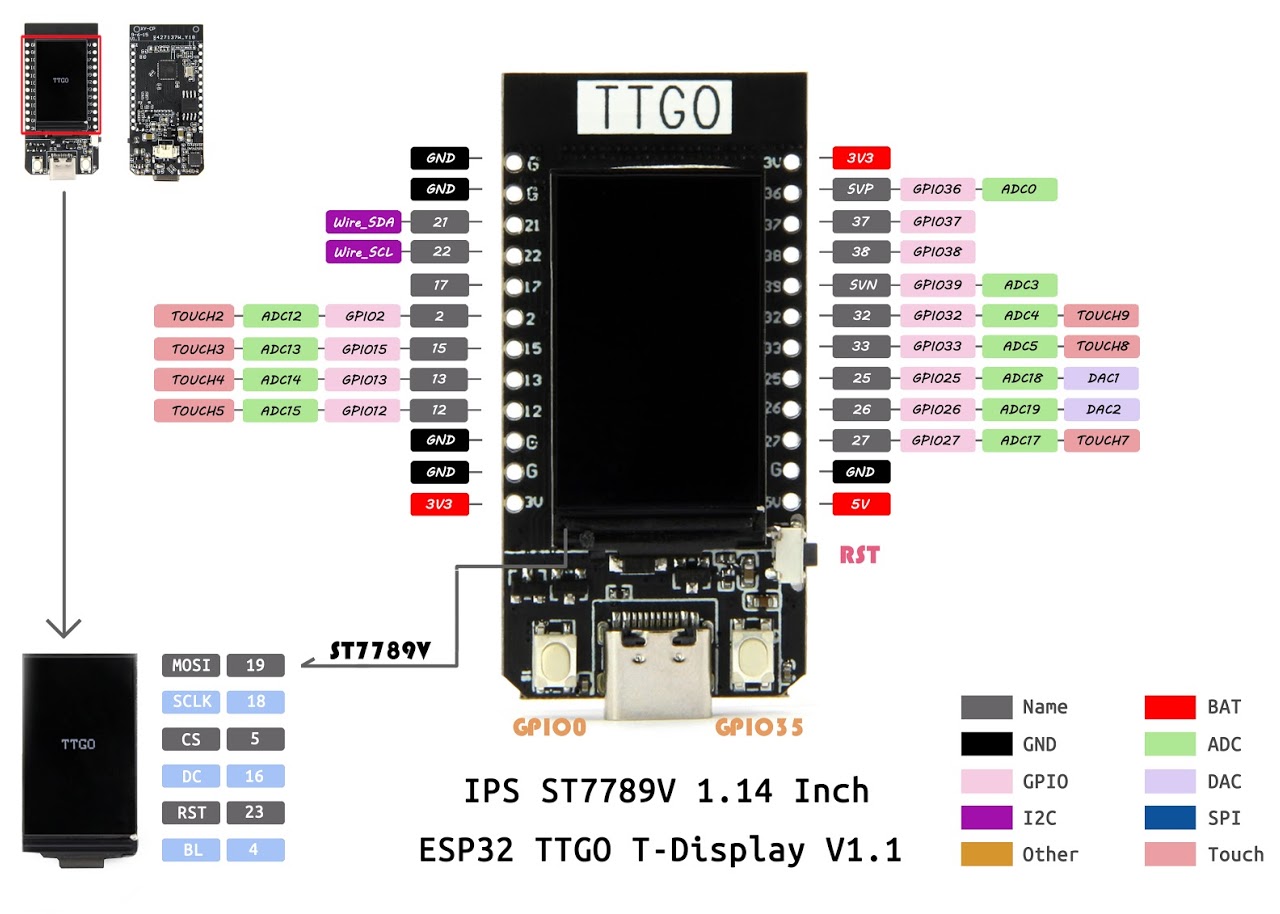 Specifications:
Display: IPS ST7789V 1.14 Inch
Flash: 4Mb
Operating Voltage: 2.7V-4.2V
Sleep Current: About 350μA
Power Supply: USB 5V/1A or Li Battery
Battery JST Connector: 2P 1.25mm
USB: Type-C
Dimension: 51.52 x 25.04 x 8.54mm
Weight: 8.3g


Links:
TTGO ESP32 Display Development Board (1.14 inch) (102069)