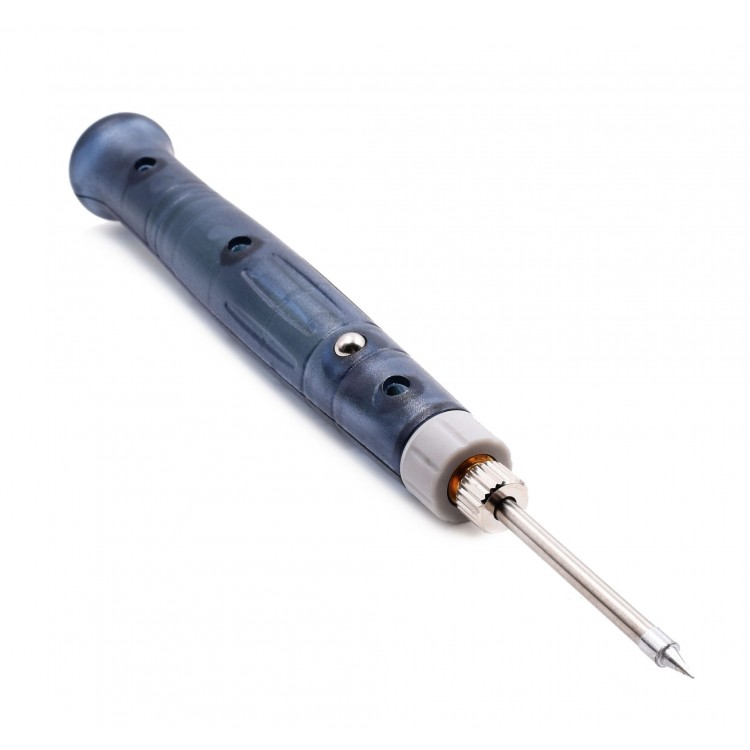 Description:

This is a USB powered mini solder pen, it can be powered by a power bank, your smart phone's USB charger, your laptop (be careful with the current on the laptop's current). It has a small and compact size, so it is convenient to carry and store. It is suitable for handling some temporary soldering tasks like some small size components, or need to repair devices that the big soldering iron is hard to reach.

This product includes a solder pen and a USB to DC power cable.

Tips for Using:

Make sure the heater is correctly screwed tight, otherwise the heater may not work correctly.
The red LED is a power indicator.
Take on/ off the Plastic covering by pulling / pushing, not by screwing.



Specifications:

Power Supply Parameter: 8W, 5V / 2A
Solder Pen Length: 170mm
USB Power Cable Length: 1 meter

Solder Pen Weight: 24g

USB Mini Soldering Pen (5V 2A) (102044)