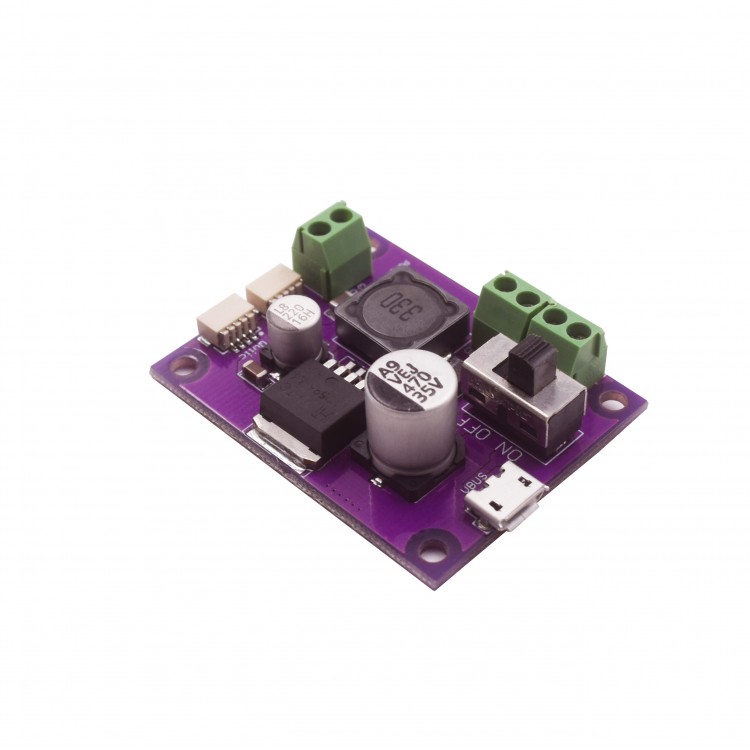 Description:

If you've ever needed a stable 3.3V power source for your projects, here it is!
This ultra-low cost and versatile module lets you connect to any 5-30V external power supply, and easily gain a stable 3.3V power source to drive your lower power Zio modules over the two Qwiic Connectors and/or the adjacent terminal block.
Just connect your external power supply to one of the two VBUS Terminal Blocks, and away you go! The other Terminal Block next to it can be used for a higher power device such as our Qwiic DC motor driver board, or Qwiic Servo controller module for example, the same goes with the microUSB connector, just keep the input at a maximum 2A!
The module's DC-DC Regulator can support up to 30V input, for higher voltage projects such as LED Drivers, but additional heat sinking may be required.
Remember to always check the input and output voltages before connecting sensitive devices!


Specifications:
IC: LM2596

Input: 5V - 37V

Output Voltage:


Two Qwiic Connectors plus adjacent Terminal Block: Fixed 3.3V, less than 0.2A
Two adjacent Terminal Blocks: Directly connect to Power Source (5-30V)
Max Load Current: 3A


Dimension: 4.5cm x 3.5cm
Weight: 16.3g

Links:
Zio Qwiic Power Adapter LM2596 (101975)