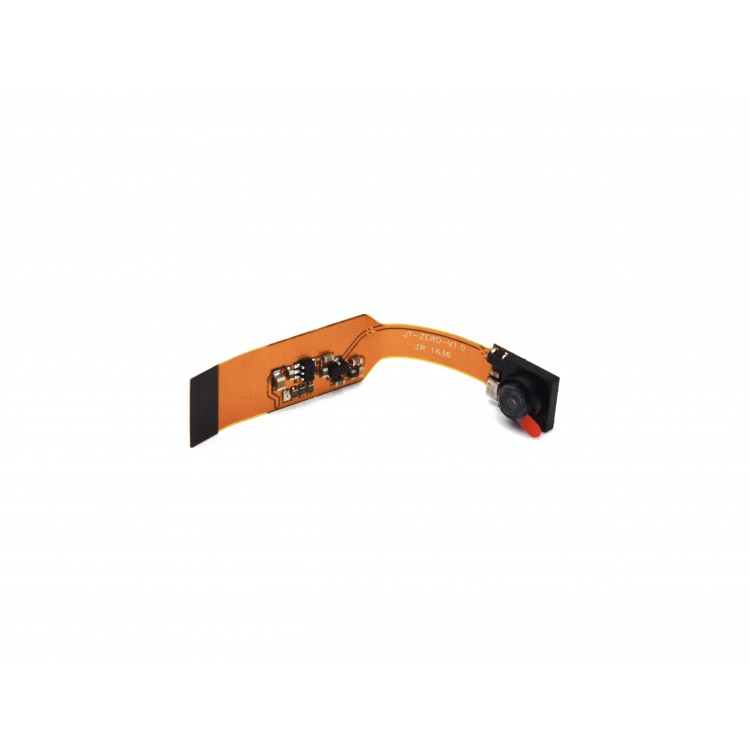 Description:
It' s a customized mini camera for Raspberry Pi Zero V1.3. With the small size, it can be integrated with RPi Zero into any application that has high command of dimension.

Feature:

Interface: CSI
5 Megapixel OV5647 sensor
Max. Resolution: 2592 x 1944
Support 1080p30, 720p60, and 640x480p60/ 90 video
CCD Dimension: 1/4 inch
Diagonal: 72.4 degree
Sensor best solution: 720p,1080p
Dimension: 60mm x 11.5mm x 5mm

Hardware connection:

Plumb to connect the FFC with the connector(the one right beside the HDMI interface). The contact face to the HDMI interface when connection.
Remove the protective film before using the lens.
Beware of ESD damage and static electricity when use the bare board.

Software

RPi raspi-config and firmware have been updated to the camera. Execute apt-get update and apt-get upgrade
Select camera in raspi-config, start up camera driver in RPI, and then boost
Perform the command-line procedure raspivid and raspistill to operate the camera, capture video clips or images
The captured video clips need to play with mplayer

Shipping list:
1 x Camera (does not include raspberry pi zero)

Download Link
www.raspberrypiwiki.com/index.php/Raspberry_Pi_Zero_Camera

Raspberry Pi Zero Camera Module 1.3 (101796)