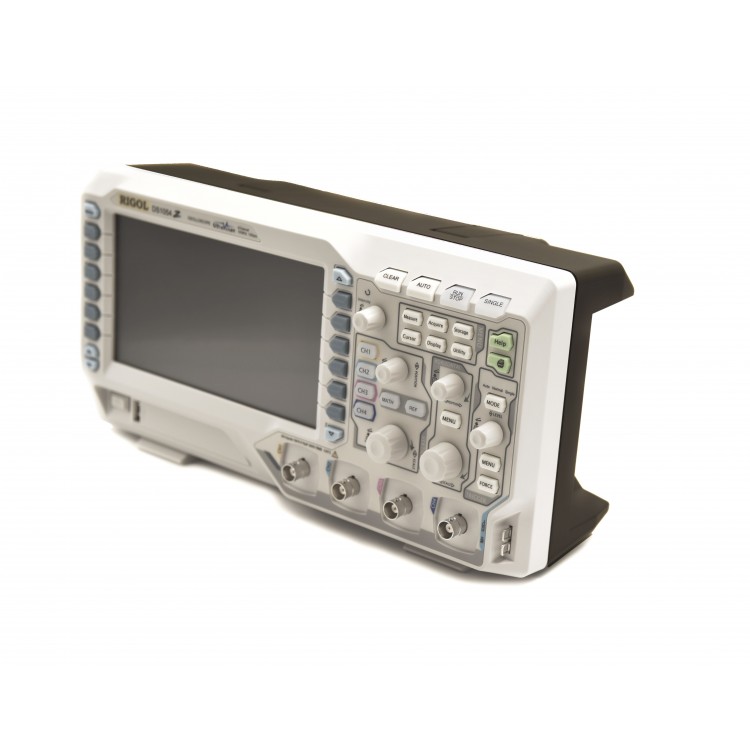 Description
The DS1054Z is an ideal entry level/hobbyist's unit. It features a built-in help button which will provide information on the functionality of each button.
It also has a large range of measurements and statistics capability which displays in high resolution on a 7-in. screen. You can find a full review from the EEVblog in a link down below for a better look at this model.
Along with a user manual, it also includes 4 RP2200 1x/10x passive probes with 150MHz bandwidth.
Features:
4 Channels, 50 MHz Bandwidth

12 Mpts of Memory

1GS a/s max sample rate

7 in. TFT LCD screen (800x480) intensity graded color display

Hardware real-time waveform record and playback function (record length up to 60,000 frames)

For a full list of specifications, please see the datasheet below
Links
Watch Dave's (from EEVblog) review of this model on his YouTube channel, you'll also find links to a more in-depth teardown and full features review in the description of the video
For a good breakdown on how to use an oscilloscope, you can check out Sparkfun's guide
Rigol Oscilloscope DS1054Z (50MHz, 4 Channel, 1GS Sample Rate) (101854)
Owing to its price to performance ratio, this is the best hobbyist's/entry level Oscilloscope