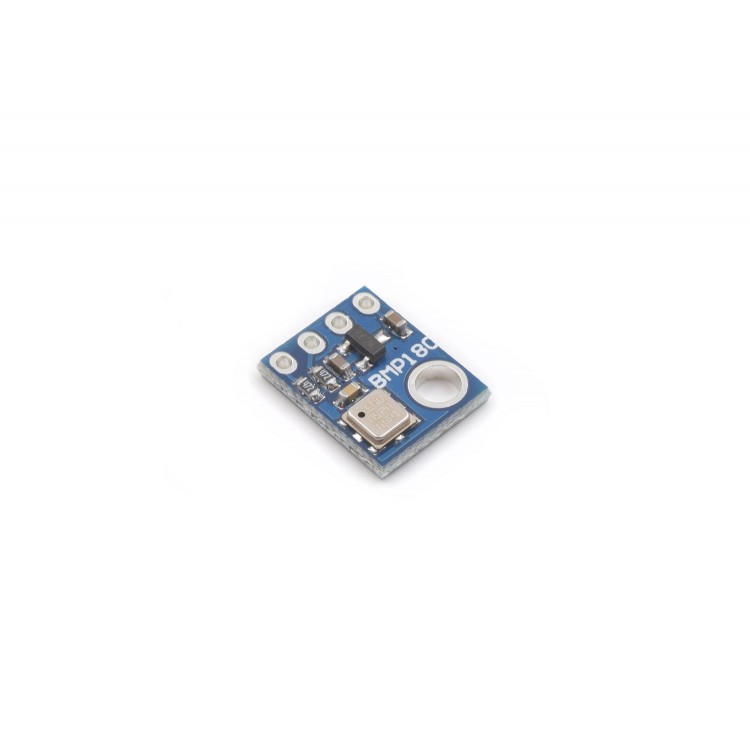 Description:

This precision sensor from Bosch is the best low-cost sensing solution for measuring barometric pressure and temperature. Because pressure changes with altitude you can also use it as an altimeter! The sensor is soldered onto a PCB with a 3.3V regulator, I2C level shifter and pull-up resistors on the I2C pins.
Specifications:
Dimensions: 3.6 x 3.8 x 0.93mm
Pressure sensing range: 300 ~1100 hPa (9000m to -500m above sea level)
Interface : I2C
Low power consumption: 5A in the standard model
-40 to +85°C operational range, +-2°C temperature accuracy
This board/chip uses I2C 7-bit address 0x77.
Barometric Pressure Sensor BMP180 (I2C) (10100320)