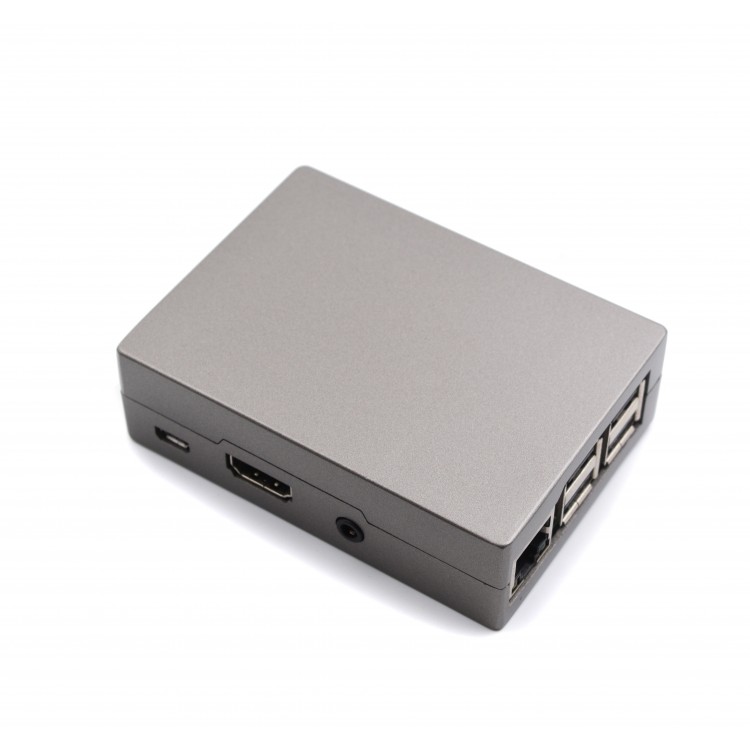 Description
Your raspberry Pi board deserves an upgrade from plastic housing! This is a high precision-made aluminum case for Raspberry Pi 3. It only contains two parts, so that you can enclose your Raspberry Pi in it or dismantle it within a quick minute.
The aluminum will keep everything marginally cooler than a plastic case. Plus, it's stronger and more durable.
The case's back-side comes with two holes, so you can hang it on the wall or wherever your project demands to be placed.
The Raspberry Pi 3, B+, PI2, and PI3 boards all fit thanks to their similar form factors. It comes in either silver or black.
Specifications
Color: Silver/ Black (optional)
Dimension (Outer): 90.7 x 66.0 x 27.2 mm
Weight: 0.1Kg
Raspberry Pi 3 Case (Aluminium) (101842)
Aluminum casing will keep its contents slightly cooler than it's plastic counterpart and is stronger and more durable. Get it in black or silver