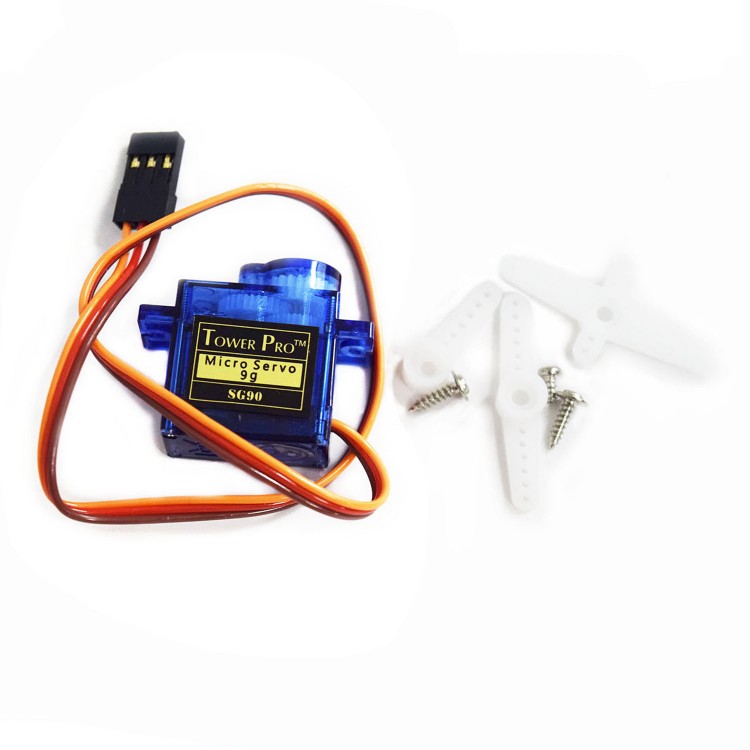 Description:
Get your start in robotics and making things move! This analog micro servo will rotate up to 180 degrees (90 in each direction). You can expect it to operate the same as standard versions, but this micro servo is much smaller and can fit into tighter spaces. Its lightweight (9g) design will still output a high amount of power. This servo will work with any servo library, code, or compatible hardware.
Each servo comes with 3 arms and screws and with pre-soldered female wires. When using servos, we recommend using pin 9 or 10, a standard in the Servo library.
It's easy to fry servos, make sure you plug it into your brain correctly.
PWM (Signal) is Orange
VCC (Power) is Red
GND (Ground) is Brown
Specifications:

Dimensions: 22mm x 11.5mm x 22.5mm
Net Weight: 9 grams
Operating speed: 0.12second / 60degree ( 4.8V no load)
Stall Torque: (4.8V) 17.5oz / in (1kg/cm)
Temperature range: -30 to +60
Dead band width: 7usec
Operating voltage: 3.0V~7.2V


Servo Motor S SG90 (Plastic Gear) (10100015)