APA102C RGB LED stripe 60 LEDs per meter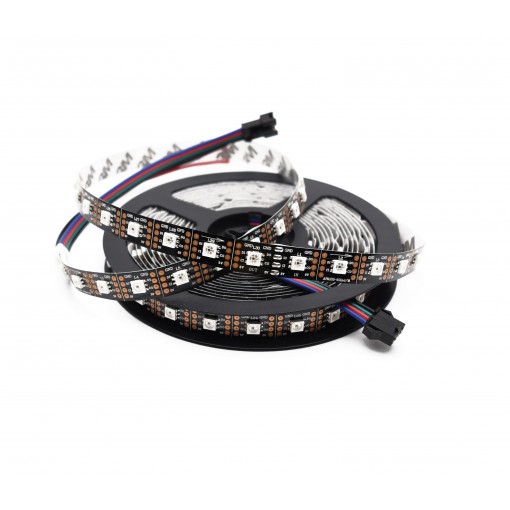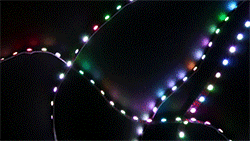 Description
This LED stripe is similar like the well-known full-color LED WS2812 serial, it is an individually addressable LED strip based on the APA102-C 'Super LED' integrated RGB LED and driver. The strip is powered by a 5V power supply (not included) and is controlled by a clock+data signal from a suitable controller (not included), for example, Arduino, Raspberry Pi, PixelPusher or similar microcontroller/computer. Compatible with the FastLED library.
4-pin JST connector included: Red:VCC, Yellow:CLK, Green:DATA, BLUE:GND.
The strip has 3M adhesive tape on the back. Installation surface must be smooth, clean and dry. Strip can be cut between every LED to create custom lengths.
Note: Do not bend strip sharply. Do not exceed 5 meters in a single circuit. Longer runs should be powered from both ends to reduce voltage drop. It is better to use additional power supply if you want to light more than 30 LEDs. otherwise the Arduino can not provide enough power to the LED stripe.
This LED stripe is non-waterproof!

These strips come in 5 meter reels with a 4-pin JST SM connector on each end. These strips are sold by the meter! If you buy 5 meters at a time, you'll get full reels with two connectors. If you buy less than 5m, you'll get a single strip, but it will be a cut piece from a reel which may or may not have a connector on it. If the piece comes from the end of the reel, the connector may be on the output end of the strip!

Datasheet: