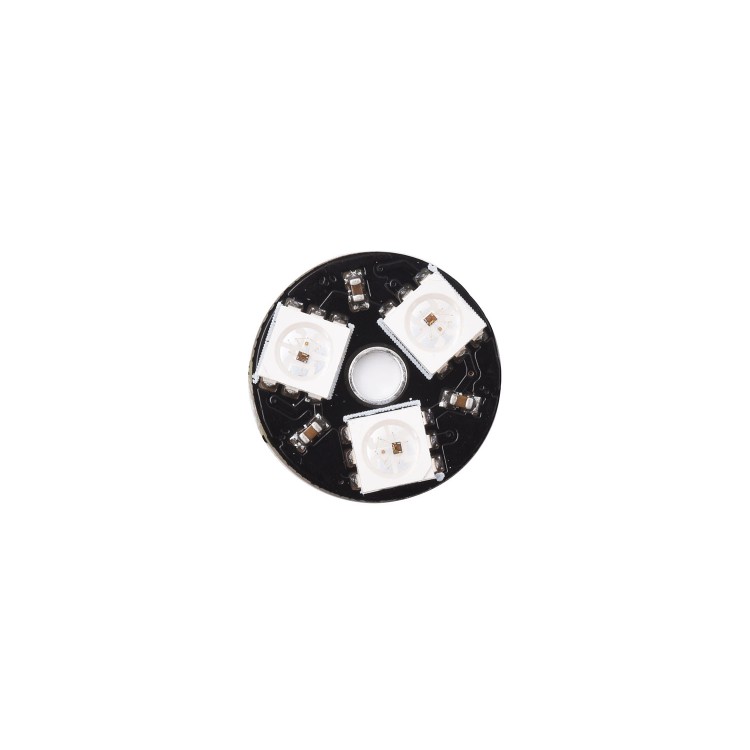 Description:
This simple RGB LED breakout board adopts a whopping 3 LEDs to bring a new level of brightness to your projects. Its circular shape is only0.67 in (17 mm) in diameter and saves you space in smaller projects or wearables.
Shine bright like a shimmering, glittery, rare rock or creepy, red glowing eyes peering out of the night. We're not poets but you get the picture. You can program these LEDs to show any color across the RGB spectrum by changing the red, green, and blue values in your code.
Chain multiple together by connecting the output of one board to the input of another. The pinout is on the back of the board and separates by Input and Output.
Please note that it does require soldering before use.
Datasheet
Addressable RGB LED Breakout Board (3 LEDs) (101814)