Introducing NOA Labs
As many of you may have known, Smart-Prototyping is powered by our parent company, NOA Labs. However, it may remain as a secret to you all. In this blog, we will introduce NOA Labs to you guys.

What is NOA Labs?

NOA Labs is a turnkey solution company for design, development, prototyping, crowdfunding and mass production. Founded by Mr. Lech Alexander Murawski in 2012, the headquarter of NOA Labs is located in the "Factory of The World", Shenzhen, China. It is no doubt one of the biggest and fastest growing region for manufacturing, prototyping and production in the world. At the edge of China, Shenzhen is connected to the most prominent manufacturing factories and all the other resources nurturing the entire Asian area.

The Hong Kong entity of NOA Labs takes advantage of the impeccable location of HK and the role it plays in the global economy to amplify the influence of NOA Labs. So far, they have helped hundreds of clients and brought them closer to their dreams.

So… what do they do?

Usually, there are 4 stages in the hardware product development process, Ideation, Design, Engineering and Validation. They are ready to jump right into the project with you, no matter where you are standing in it.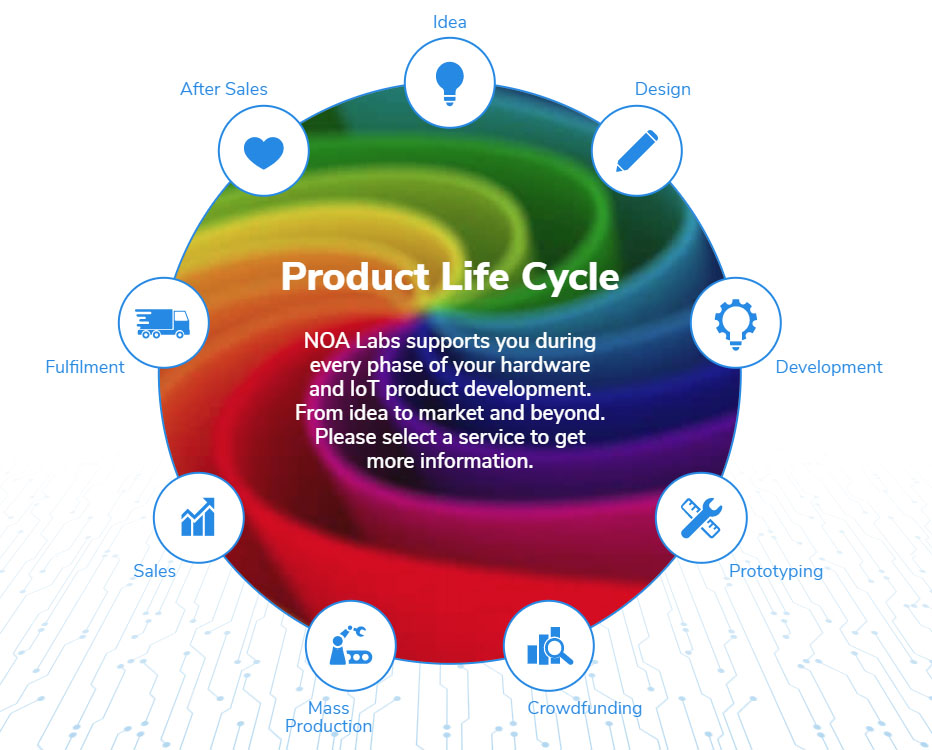 Their services include but are not limited to,
Ideation

Primary Market Research
Secondary Market Research
Ideation consulting

Concept Design
Industrial Design
Electronic Engineering
Software Development
Firmware Development
App Development
Prototype
Crowdfunding Campaign Management

If you are pacing back and forth in front of the gate of the "Factory of the World" trying to figure out your path among manufacturing factories, why not ask NOA Labs to take care of it so that you can focus on other millions of things that need your attention? They can help you with,
BOM Optimization
DFM (Design For Manufacturing)
Packaging Design

And so much more! Oh, did I mention that the first 30-minute consultation is on them?

Got questions for them? Shoot a message right away!