Discovering Polaris : A New Star for Makers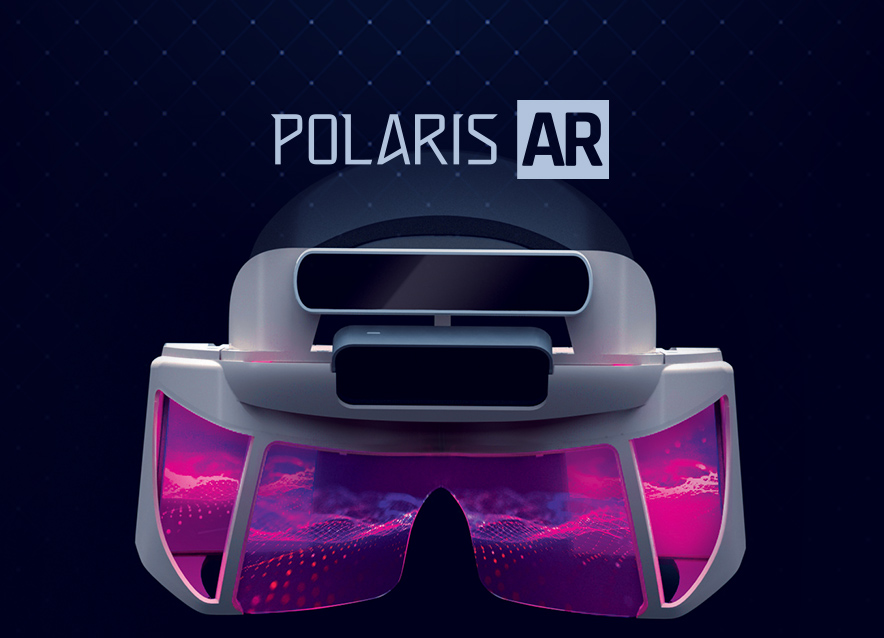 Polaris AR was originally inspired by Leap Motion's Project North Star. Announced in 2018, Project North Star is an evolving open-source reference design for an advanced AR headset. From firmware to the 3D-printable mechanical design, every detail has been made available to enable developers to construct their own AR headset builds – potentially at a small fraction of the cost of headsets like HoloLens 2 and Magic Leap One. With an industry-leading FOV (Field of View), up to 120Hz refresh rate, and dual 1600x1440 low-persistence LCDs, Project North Star, as a reference design, provides an unprecedented level of performance for developers, and is rapidly gathering a large community of hardware and software developers.
But while Project North Star was initially offered as an open-source design, putting together builds effectively meant getting access to certain components that weren't exactly off-the-shelf. Most challenging, for any variation of the headset, were the semi-reflective combiner lenses. So Noah Zerkin, a resident of Shenzhen and long-time member of the AR, Open Hardware and Maker communities, decided to lower the barriers to entry for would-be North Star builders by having injection mold tooling fabricated to allow the mass production of these lenses. Then, in conjunction with Smart Prototyping, he began manufacturing and sourcing the other specialized parts for developers to build North Star kits easily and inexpensively. Aside from the lenses, this includes the headset's display driver boards and 120Hz BOE displays.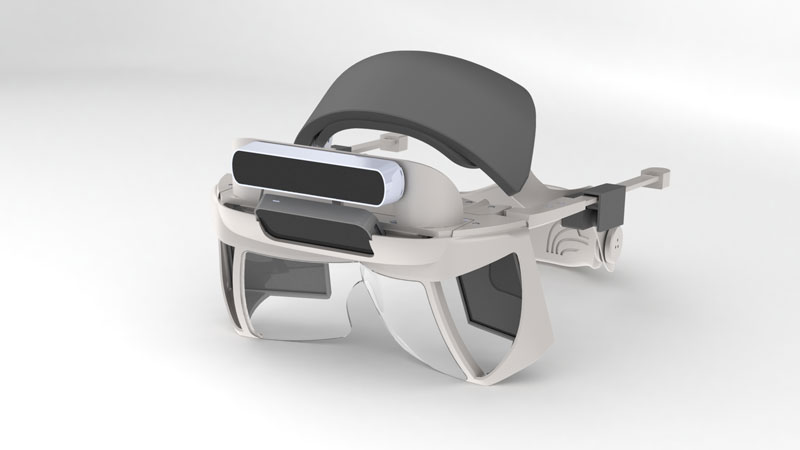 And this is how Polaris AR was born. By recognizing that some developers might be more interested in simply having advanced headsets, without the need to source parts and build them, Noah Zerkin and Smart Prototyping created Polaris AR. With the goal of making advanced AR more accessible, Polaris AR will allow developers to purchase ready-assembled Project North Star headsets and modules, as well as to request customization to suit their own AR use cases.
The first of these customizations was a mounting system that allowed the addition of Occipital's Structure Core sensor. While the Leap Motion Controller is the world's best hand-tracking sensor, it does not provide the 6-DOF tracking or spatial environment reconstruction necessary for a true AR experience. Structure Core combines stereo depth cameras with a fisheye camera for optical SLAM, and an onboard neural net processor for depth data processing. Structure Core and the Leap Motion Controller together constitute a world-class solution for handling perception of the surrounding real-world environment, and tracking a user's hands for interaction with the virtual content placed in that environment.
Polaris AR kits are available exclusively from Smart Prototyping. For questions relating to resale and distribution, please contact Alex Chu, Smart Prototyping Sales Manager: shop@smart-prototyping.com.