Sending and Receiving Weather Data with a LoRa Module
Update:
We have an updated version of Lora Module that uses qwiic connector systems.
No complicated wirings or mistakes, just connect using qwiic cables and you're all set!
Check out the Zio Qwiic LoRa Module
here
!
It's an accomplishment to read weather data on the Arduino IDE. It's an even bigger one if you can transfer that data to a whole other Arduino/display device. Let's take reading the data one step further and transmit it across LoRa radio frequencies.
In this tutorial, we'll use an Arduino Uno board with two LoRa Ra-01 modules to read a DHT11 module's humidity and temperature data. One LoRa will be used as a transmitter, transferring the sensor data to the other, receiver, LoRa.
For this tutorial you'll need:
Hardware:
Software:
Note: to import the Lora Library, move the folder into the Arduino library folder in your Program Files, C Drive.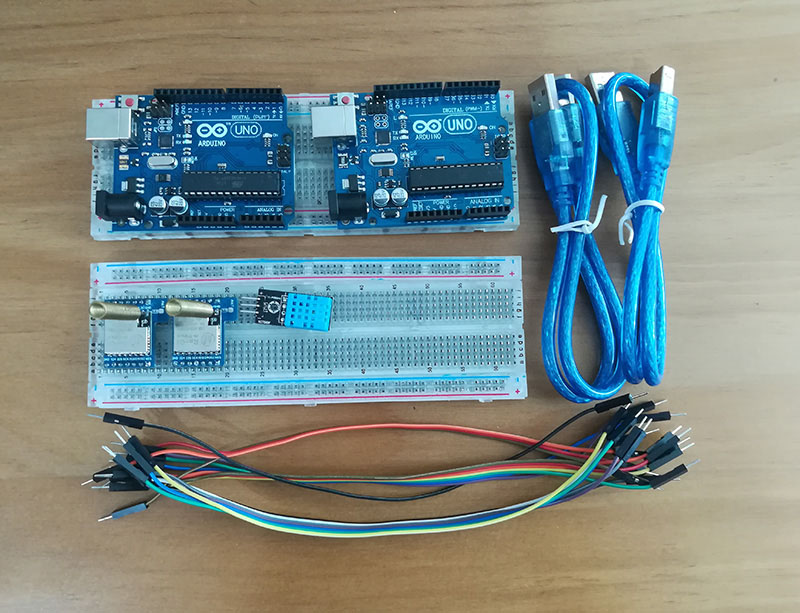 Here are the connections you'll need to make between all the devices.
For the DHT11 sensor module, the far-left pin is the VCC power pin, the second from the left is the data pin, the third is ignored, and the far-right pin is the GND pin. We used an adapter board in our tutorials which eliminates the pin we want to ignore.
Transmitter LoRa:
| | |
| --- | --- |
| LoRa Module | Arduino Uno |
| GND | GND |
| 3.3V | 3.3V |
| DIO0 | D2 |
| NSS | D10 |
| SCK | D13 |
| MOSI | D11 |
| MISO | D12 |
| DHT11 Sensor | Arduino |
| GND | GND |
| 3.3V | 3.3V |
| Data | A0 |
Receiver LoRa (The same as Transmitter, only difference is no DHT11 parts)
| | |
| --- | --- |
| LoRa Module | Arduino Uno |
| GND | GND |
| 3.3V | 3.3V |
| DIO0 | D2 |
| NSS | D10 |
| SCK | D13 |
| MOSI | D11 |
| MISO | D12 |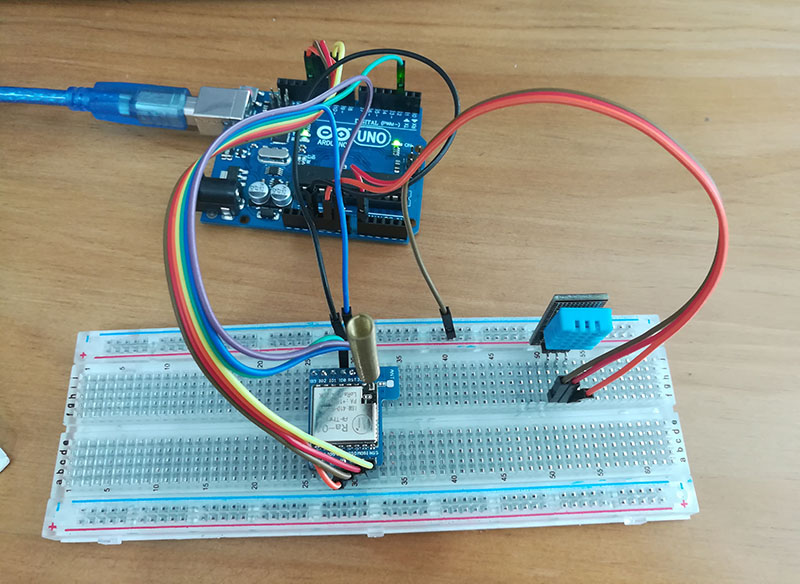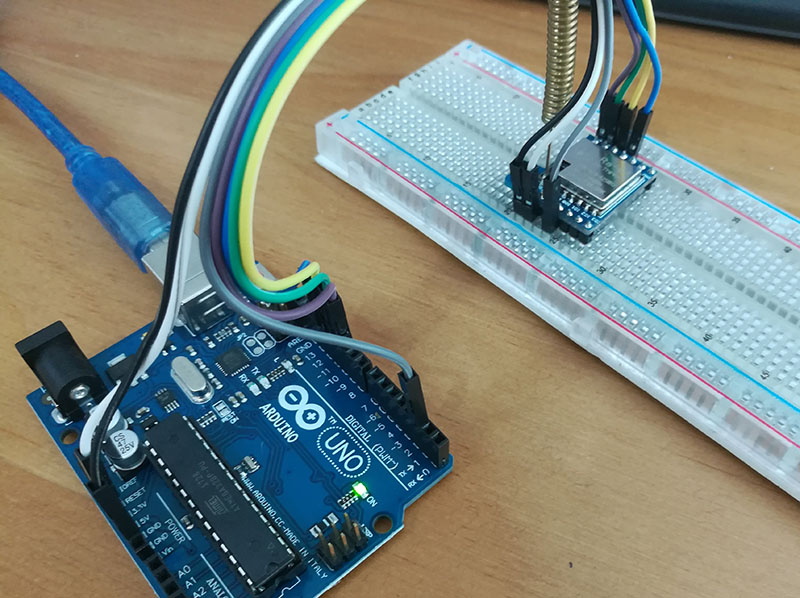 Once we're connected, let's flash the transmitter (sender) code to the transmitter Arduino and the receiver code to the receiver Arduino. Don't forget to restart your IDE after placing the library into the Arduino Library. You'll also need to remember to switch the ports each time you plug in the other Arduino so you don't accidentally override the other's code.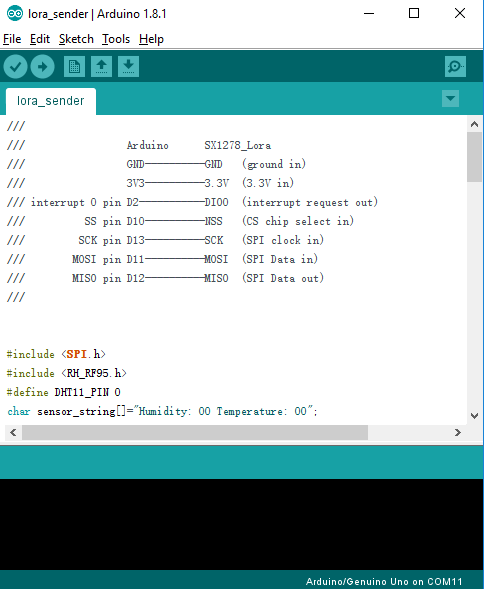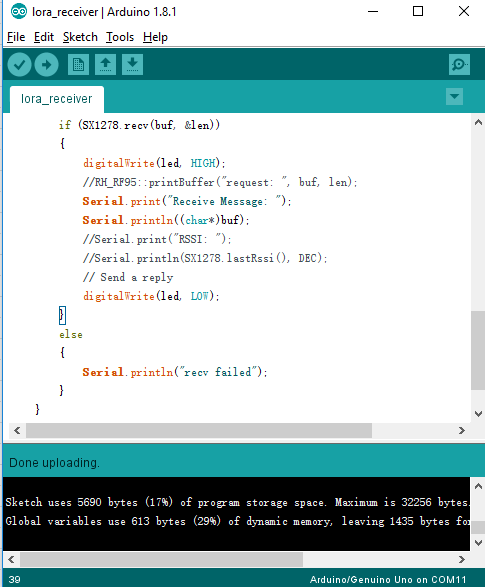 After the codes have been uploaded and run in each respective LoRa, switch the PORT to the receiver Arduino, and check the serial monitor. You should be getting humidity and temperature data strings.

Next challenge is to display the data on an external module!